2 Corinthians 9:7 says, "Every man according as he purposed in his heart, so let him give: not grudgingly, or of necessity: for God loves a cheerful giver."
WHY WE GIVE
We serve a generous God!
God has given us His son Jesus to die in our place so His love and generosity knows no limitations.
Our desire is to have that same heart of the Father.
Everything that we own or have been blessed with actually belongs to Him.
We want to be good stewards of those blessings.
Our giving is an act of worshipping the Lord, while it also is our way of supporting the
ministry of the church to reach others for Jesus.
We are thankful for whatever God lays on your heart to give.
Thank you so much for supporting the work of Jesus through The Cross Church.
WAYS TO GIVE
1. ONLINE
Online giving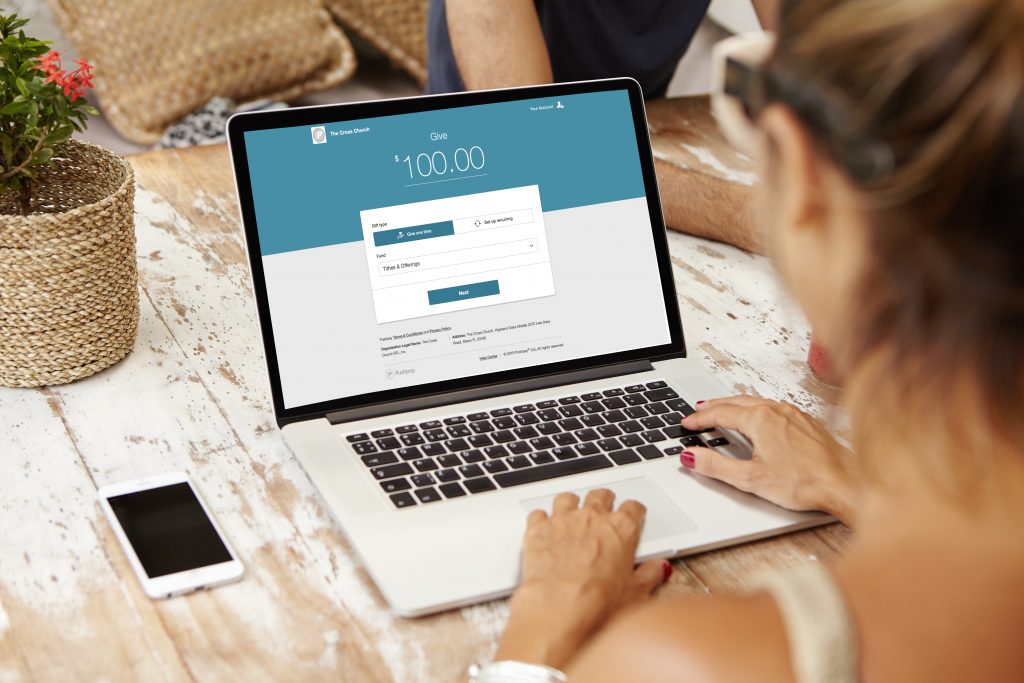 is a safe and easy way to support the work of The Cross Church.
Just click on the "CLICK TO GIVE" link below and you will be taken to a secure giving portal.
3 Easy steps once you get to the giving portal
1-Indicate the amount, frequency (one-time or recurring) and designation for your gift.
2-Provide contact and then either Credit Card or Banking information.
3-Click on the Give Button


2. TEXT TO GIVE
You can also give to The Cross Church using your mobile phone! Give securely from your credit / debit card
Text the keyword 'thecrossfl' to 77977 and you will get a link that will enable you to give securely from your phone.




3. MAIL US YOUR GIFT OR DROP IT IN A TITHE BOX
CASH AND CHECKS
Tithe Boxes-You can drop your cash or checks into one of our tithe Boxes located in the back of the sanctuary or in the hallway.(When church is in person again)
Mail- If you prefer to mail a check, please send it to:
The Cross Church
2031 Harrison St.
Hollywood, Florida
33020
The Cross Church SFL, Inc. is a registered 501(c)(3) Non-Profit Organization. Your donation is tax deductible for the extent allowable by the law. No goods or services are provided by The Cross Church Sfl., Inc. in return for your contribution.
FREQUENTLY ASKED QUESTIONS


WHAT TYPES OF BANK ACCOUNTS CAN I GIVE FROM?
You can give online from your checking account or from any of these credit card providers: MasterCard, Visa, Discover, or American Express.
ARE THERE ANY FEES INVOLVED WITH GIVING ONLINE?
You will not pay any fees with an online gift.
CAN I MAKE A ONE-TIME OR RECURRING CONTRIBUTION?
Yes. You have the option of either making a one-time gift or setting up a recurring gift. For a one-time gift, you can designate if the gift should be made immediately or you can schedule the gift to come out of your bank account on the date(s) specified by you. Likewise, recurring gifts can be scheduled on the dates that work best for you.
CAN I CHANGE MY PERSONAL INFORMATION, AMOUNT OR FREQUENCY OF MY GIFT ONCE I HAVE SET IT UP?
Yes. You can change or cancel your contribution at any time before the date of your next contribution. Simply log in to the pushpay site and make the necessary changes.
WILL I STILL RECEIVE REGULAR CONTRIBUTION STATEMENTS FROM THE CHURCH?
THE CROSS CHURCH will send year-end contribution statements via mail. If we only have your email on file, then we will email you your year-end contribution statement.
WHAT IS YOUR REFUND POLICY?
If you have made a mistake entering your contribution or need a refund for any reason within 10 days of entering your contribution, please email us at heather@thecrossfl.org and we will gladly refund your contribution.